Criminal Defense Attorney in Fort Collins, Colorado
With a deep understanding of criminal law, our experienced attorney understands the complexities involved in criminal defense matters. We know the potential impact of a charge, so we approach each case with diligence and compassion, guiding you through the legal process, offering unwavering support every step of the way.
Kent J. Leier
Attorney at Law
Serving those in Fort Collins, Loveland, Greeley, Evans, and Northern Colorado, Attorney Kent Leier—founder of The Leier Law Office LLC—is a seasoned attorney dedicated to providing individuals throughout Colorado with careful representation.
Mr. Leier has experience as a prosecutor, giving him a favorable advantage for his clients in how he negotiates in the courtroom. He offers 24/7 assistance, with the belief that his clients deserve a lawyer who works tirelessly to protect their freedom.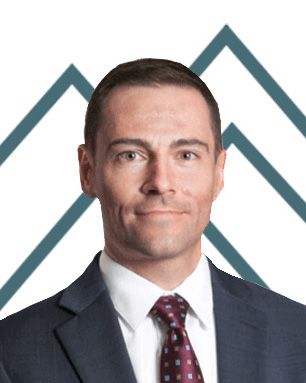 How Your Criminal Defense Attorney Will Help
We help you navigate the legal maze with passionate care.
When you work with us, you'll receive experienced representation in and out of court. Whether you are facing charges related to domestic violence, assault, harassment, or DUI/DWAI, we are here to protect your rights and fight for your freedom.
Strategic Defense for Complex Legal Matters
Analyzing the Facts

With expertise in criminal defense, we analyze the facts of your case with meticulous attention, leaving no stone unturned. We work to examine every piece of evidence and seek to uncover the truth.
Gathering Evidence

It is essential that your attorney understands the importance of thoroughly investigating every detail of your case. We are skilled at gathering evidence that strengthens your defense.
Building a Robust Defense Strategy

We use our years of experience to tailor the unique circumstances of your case, leveraging our knowledge of the law to protect your rights and fight for the best possible outcome.
Let us help you defend your freedom and rebuild your life.
We understand the sensitive nature of domestic violence cases and the impact they have on everyone involved. We are committed to providing representation for the accused.
When facing charges of assault or harassment, it is crucial to have a skilled defense attorney by your side. At our law firm, we defend individuals who are accused of such offenses.
Being charged with DUI (Driving Under the Influence) or DWAI (Driving While Ability Impaired) can have far-reaching consequences. Don't face the courts alone.
Reach Out to a Trusted Ally in the Courtroom
Don't face this alone. Having a trusted ally in the courtroom can make all the difference. At our firm, we take pride in being that reliable partner on your side. Whether it's defending against criminal charges or navigating other legal disputes, we will stand by you every step of the way, ensuring that your voice is heard.